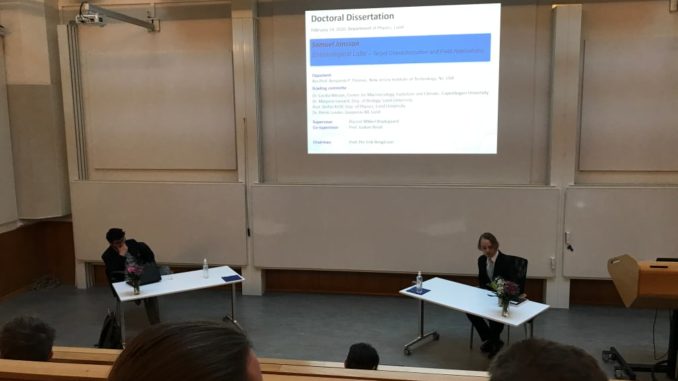 Dr. Samuel Jansson, Division of Combustion Physics, Department of Physics, University of Lund, Sweden, defended his PhD thesis on "Entomological Lidar, Target Characterization and Fields Applications.
Dr. Samuel Jansson was a scientific collaborator of AFSIN during his PhD work time.
Thank you for your support and all the best for your scientific career.